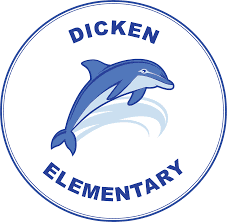 Dolphins
Dicken Elementary, originally constructed in 1957, is a one-story masonry structure with exterior brick veneer. The school facility is situated on 10 acres in the west sector of Ann Arbor. The original structure has experienced at least 1 addition over the years, and currently supports Y5 – Grade 5.
Summer Site Investigation Activities:
In order to support our upcoming projects at this site, we are undertaking a series of soils investigations related to geothermal soil resistivity conductivity, structural soil bearing capacity, and stormwater soil infiltration.
These investigations will involve equipment used to produce soil borings for analysis and some limited excavations. In some cases, minor shrub and tree clearing will be required to provide access to the necessary boring locations and the required equipment.